"If you really like a character… just order the damn thing."
So, you've just decided to start collecting S.H.Figuarts (SHF), or maybe you're even a couple of action figures into the line now. But with the brand releasing toys faster than you can say "Kamehama!", it's okay to be unsure of where to start or what to look out for.
Well, don't fret! This guide is to help all collectors of this wonderful toy line from Bandai.
First, Tamashii Nations
In 2008, Bandai decided to launch Tamashii Nations, a brand that catered to the more 'mature' fans of Bandai's collectibles.
Tamashii Nations then spawned a slew of various sub-lines (excluding SHF), producing all kinds of collectibles catering to fans across genres.
Some of these sub-lines and their licensed brands include:
S.H.Monsterarts (Godzilla & Monster Hunter), which focuses on producing articulated and detailed figures resembling Kaiju and the giant monsters of existing franchises.
There's also Soul of Chogokin (Mazinger, Voltron & Sentai Zords), named after the material used in Mazinger. This line produces articulated and detailed figures, mostly related to giant fighting mechas.
The well-loved Figuarts Zero (Star Wars, One Piece & Demon Slayer) focuses on making highly detailed statues at reasonable prices.
So, what is S.H.Figuarts?
Along with the other lines from Tamashii Nations, S.H.Figuarts was launched in 2008 with the aim of being, and I quote: "A new standard figures series that uses the art style of Tamashii Nations action figures to successfully pursue character expression through humanoid action."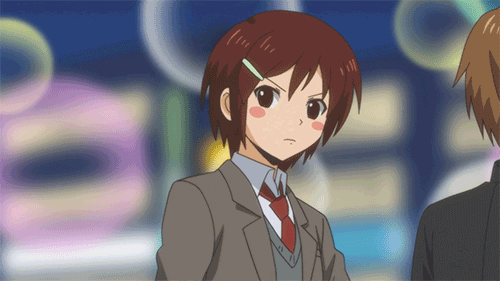 Their long-winded aim essentially means they're producing awesome looking 1/12 scale figures with amazing articulation and detail. SHF's figures also come with various interchangeable parts to rival other brands producing 1/12 scale figures.
What SHF should I collect?
Whatever you like, really–SHF has amassed over 1,000 figures across their 12 years of existence.
They've also acquired many different licenses from famous brands including DC, Marvel, Dragon Ball, Kingdom Hearts, Kamen Rider, Super Sentai, Star Wars, Street Fighter, Mario, Conan the Detective and many, many more!
That being said, you should be aware that SHF does occasionally drop its licenses out of the blue and may stop producing the figures altogether, even if a line is incomplete. Just take Super Sentai, which even had reveals of prototypes of upcoming figures… all of which were dropped due to an assumed lack of popularity.
So, a word of advice? If there's a specific brand or property you want to collect, always check its latest SHF figure release. Do this before purchasing anything from the line just to make sure that all the figures you want have already been released. This way, you'll save yourself the crushing blow that comes with the realisation that your pricey collection will always have a gaping hole in it.
Why are there multiple releases of the same character?
Much like other action figure lines, SHF also puts out many releases of the same character, perhaps with a slight costume change or with different accessories thrown in. It can all get a little confusing.
However, with SHF figures, there may also be differences in articulation and design between different releases of the same character. SHF is 13 years old, and that means the technology they use for articulation has had 13 years of evolution, allowing the manufacturers to produce even more screen accurate characters. These are referred to as 1.0 and 2.0, depending on the figure's base body type.
The 2 biggest SHF properties that draw distinct lines between 1.0 and 2.0 figures are Kamen Rider and Dragon Ball. With Dragon Ball, SHF uses varied packaging to help buyers differentiate between their 1.0 and 2.0 figures.
Check out SHF's Son Gokou figures, which had two releases. The 1.0 version is on the left, and the 2.0 version is on the right. They're both almost exact same figure with different packaging, and while the newer one may be better in almost every aspect, the value of the 1.0 hasn't exactly seen any sizeable drops.
On the other hand, if you're into collecting Kamen Rider, you'll have the joy of being able to collect not only 1.0 and 2.0 figures but also a 2.5ish or 3.0 modelled figure under their Shinkocchou Seihou line (marked by the seal above) which boasts even better sculpted bodies and articulation.
How much is a figure?
As an SHF collector, I can tell you that every one of these figures is an investment, with each one retailing from US$20+ to over US$100 or more, depending on the release. But at the same time, the value of SHFs hardly ever drops… even when they're opened and played with (as long as you keep the box). With SHF, you never really know if you've just acquired the next Action Comics #1. Maybe the toy just doubles in price… but still.
Products rising in value after they're opened is something that's exclusive to collectors' industries. And there's a reason for this, which brings me to my next point.
Types of Exclusives
SHF likes to make most of their figures 'exclusive', and it's a big reason why your collection can make you richer. Exclusives are usually sold via singular sales channels. SHF sells some things exclusively through their web-shop, dubbing them web exclusives.
Web exclusives can be identified by the logo below.
The colour of the logo might vary, or there may be some added words below, but just look out for that telling flame motif and you'll know that it's a web exclusive.
The difference between web exclusives and normal releases is pretty simple.
Much like convention exclusives (which Tamashii Nations indulges in a lot as well), web exclusives also only get one production run — meaning if you don't pre-order it, you're probably going to be looking at a hefty purchase on the secondary market, where prices are almost always jacked up due to its 'exclusivity'.
So, here's a word of caution: if you're only now starting to collect a line that's been out for years, be prepared to fork out big bucks for those coveted web exclusives.
If you really like a character and preorders are open, just order the damn thing.
You think that figure looks expensive now? Then the secondary market might just be way out of your price range.
Where do I purchase S.H.Figuarts and how do I know they're authentic?
When it comes to purchasing SHFs, every distribution region has it different. With that said, there are some basic guidelines to ensure you get the best deal while avoiding getting scammed.
As of now, the easiest way to identify a knock-off/bootleg figure is to look at the box and cross-reference it with official photos as there usually are minor differences in terms of placement of wording. On top of this, in 2018 Tamashii started sticking an authentication sticker (see below) on figure boxes to help buyers identify authentic figures.
Regarding the purchase of SHFs, your local toy stores are a great place to start! You can also check out the Premium Bandai website to see if web-exclusives are available in your country. Websites like Big Bad Toy Store and Amazon are also good places to look, but be wary of less popular sites as you may get a bootleg. Whatever you do, always cross-reference and look at site reviews.
If you're buying second-hand figures, they come with their own set of own risks, especially if you cannot meet the seller in person. Your best bet is to ask your seller to take a photo of the figure in box, along with a piece of paper with the seller's name or user ID written on it. This way, you can ensure that they aren't sending you stock photos, and you'd be able to cross reference the box to the authentic releases.
The Bottom Line
SHF can be a wonderful vessel for fandom, whether you're into collecting figures or would just like a high-quality physical representation of a character that you love. If you've been meaning to pull that trigger, now you know exactly how to do it!
I hope this guide helps encourage more people to become collectors of this amazing ever-growing toy line.
---
Liked this article? Send our writer Kyle some love by buying him a coffee! He's been hooked on kopi o kosong lately.
Click here to buy Kyle a kopi, or click on the link below!:
https://ko-fi.com/thefandommenace
All proceeds go to our creators. To make sure your coffee reaches the creator, please leave a remark or write the name of the article in the "Description" section after you click the "Support" button! Otherwise, the funds will be used to support our editorial team and give articles a signal boost.