Singapore is no stranger to the fight for LGBT+ progressiveness, though our nerfed media climate continues to take tumultuous steps backwards. Singapore's theatres and broadcasters of film, however, weather on as beacons of hope.
Cathay Cineplexes is at the forefront of Pink Dot's marketing. Golden Village, on the other hand, seems to be exemplifying their stance through the power of media mouthpieces, harnessing the power of the very medium that they deal with: film! If you know what you're here for, scroll straight down to the lineup.
Golden Village's 11-year-old festival, Love & Pride Film Festival makes a resounding return in October 2019.
Yet again boasting a meticulous lineup of internationally acclaimed foreign titles and curated by the Singapore Film Society, the festival will take place from 10 to 20 October. The driving theme for this year is 'Sparking Change', and it stands to spark productive conversations on issues faced by the LGBTQ community in Singapore, and to encourage CHANGE – which we're in serious need of.
As a commercial body, the film festival is also a mark of Golden Village understanding the evolution of viewer consumption styles. The theatre group says that this thought provoking line-up is for their audiences looking beyond Hollywood.
Meaning, there are PLENTY of Arthouse films to check out
For all of us festival film chasers, this is a fantastic time to jump at the opportunity to watch progressive arthouse films in the comfort of actual, great theatres. Arthouse films can and should start feeling at home when associated with buckets of popcorn.
The 11th edition will kick off with Spanish film Tremors, directed by the Guatemalan Jayro Bustamante. The director is well known in circuits for his debut film in 2015 Ixcanul, which showcased the clashing themes of religion and gay rights. The director was also the writer for La Llorona of the Conjuring Universe.
You can also look out for an English film called Port Authority, which debuted at Cannes this year. Set against New York's underground ballroom scene, the movie explores a coming-of-age romance when a boy falls in love with a transgender girl, leading to questions around identity and belonging. Port Authority will star Oscar-nominated Fionn Whitehead and Leyna Bloom, the first transgender lead actress of colour to headline at Cannes Film Festival.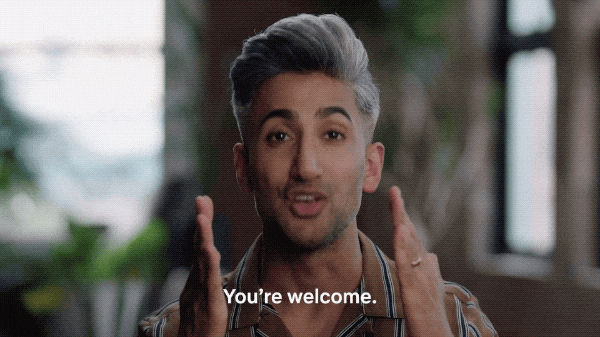 There are also plenty of other English and foreign-language films to look forward to, including A Dog Barking at the Moon (Chinese), Zen in the Ice Rift (Italian), Tracey (Cantonese), and Giant Little Ones (English), all of which have won major awards at international film festivals.
And they're all at standard prices
Tickets for all screenings are priced at $13 for GV Movie Club® members and $15 for the public.
Tickets for the opening night are priced at $16 for GV Movie Club® members and $18 for the public, which includes an exclusive Love & Pride Film Festival gift bag. There is an option to enjoy a cocktail reception on opening night for an additional $20.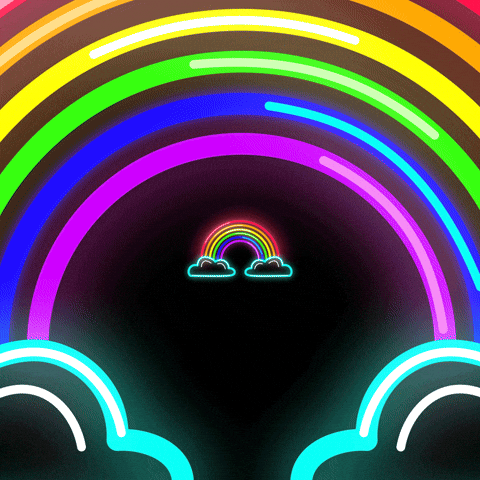 FULL Screening Line-Up
Movie
Synopsis
Showtimes
Tremors

Spanish/ R21/ Homosexual Content/ 107mins


Guatemala City nowadays. Pablo, 40 years old, is a "good man", religious fervent in an Evangelical church, married and father of two wonderful children. But Pablo is unfortunately not spared by the lowest temptations. So when he falls in love with Francisco, his wife, family and church decide to help him "heal". God may like the sinner, but he hates sin.
 
Nominee for the 2019 Berlin International Film Festival Teddy Award for Best Feature Film
Winner of the 2019 L.A. Outfest Grand Jury Award for Outstanding Performance in an International Narrative

Thurs, 10 Oct | 8pm
GV Suntec City

Mon, 14 Oct | 7pm
GV Suntec City

Sat, 19 Oct | 7pm
GV Grand, Great World City
Port Authority

English/ TBA/ 94mins


On the steps outside New York City's dizzying central bus station, Port Authority, a girl named Wye vogues with her siblings. Paul, a young drifter, watches her, transfixed by her beauty.
 
After he seeks her out, an intense love soon blossoms. Wye introduces him to the ballroom community, an underground LGBTQ subculture, and to her house, a self-selected chosen family.
 
But when Paul realizes Wye is trans, he is forced to confront his feelings for her and the social forces that seek to rupture their bond.
 
Nominee for the 2019 Cannes Film Festival Golden Camera, Queer Palm & Un Certain Regard Award
Fri, 11 Oct | 7.15pm
GV Grand, Great World City

Fri, 18 Oct | 7.15pm
GV Grand, Great World City
A Dog Barking at the Moon

Chinese/ R21/ Homosexual Theme/ 108mins
Coming back to her broken family, pregnant writer Huang Xiaoyu and her French husband, Benjamin, finds herself trapped between her cult-brainwashed mother, Li Jiumei, and her secretly homosexual father, Huang Tao.
 
Winner of the 2019 Berlin International Film Festival Teddy Jury Award & Teddy Award – Special Mention
Winner of the 2019 L.A. Outfest Special Mention for Directing
Sun, 13 Oct | 2pm
GV Grand, Great World City

Wed, 16 Oct | 7.10pm
GV Suntec City
Zen in the Ice Rift

Italian/ M18/ Mature Theme/ 94mins
Maia, called ZEN, a rowdy yet solitary 16-year-old tomboy, lives in a small village on top of the rough and beautiful Italian Apennines. She's the only girl of the local ice hockey-team and she is constantly bullied by her teammates for her masculine attitude.
 
When Vanessa — the beautiful and bewildered girlfriend of the team captain — runs away from home and hides in Maia's family lodge, Maia feels free to trust someone for the first time. Led by the need to break away from the roles that the small community has forced them to play, Maia and Vanessa embark on a journey of self-discovery: an exploration of their gender identity and sexuality, liquid and restless like the troubled time of youth.
 
Nominee for the 2018 Venice Film Festival Queer Lion
Sat, 12 Oct | 4.30pm
GV Grand, Great World City

Fri, 18 Oct | 7pm
GV Grand, Great World City
Tracey
Cantonese/ R21/ Mature Theme/ 119mins
TUNG Tai-hung (Philip KEUNG), 51 and married, receives a long-distance call from London one night and learns about the death of long-time friend Ching. The caller, Bond (River HUANG), turns out to be Ching's male husband. He informs Tai-hung that he's bringing Ching's ashes to Hong Kong soon. Meanwhile, Tai-hung also reunites with an old pal, Brother Darling (Ben YUEN), a veteran Cantonese opera actor who specialises in playing female roles.
 
All things lead to the revelation of Tai-hung's deepest secret: he's, in fact, a female trapped in a male body since childhood. He decides to undergo a transgender operation. His wife Anne (Kara WAI) opposes vehemently against this. Vincent, his son (NG Siu-hin), is perplexed, while Brigitte (Jennifer YU), his daughter, is entering a divorce. Caught in a dilemma, Tai-hung is resolved to self-castration.
 
Winner of the 2018 Golden Horse Award for Best Supporting Actor
Winner of the 2019 Hong Kong Film Award for Best Supporting Actor & Best Supporting Actress
Winner of the 2019 Asian Film Award for Best Supporting Actress
Sun, 13 Oct | 2pm
GV Grand, Great World City

Sat, 19 Oct | 2pm
GV Grand, Great World City
Giant Little Ones

English/ R21/ Mature Theme/ 93mins


Franky Winter (Josh Wiggins) and Ballas Kohl (Darren Mann) have been best friends since childhood. They are high school royalty: handsome, stars of the swim team and popular with girls. They live a perfect teenage life until the night of Franky's epic 17th birthday party, when Franky and Ballas are involved in an unexpected incident that changes their lives forever. Giant Little Ones is a heartfelt and intimate coming-of-age story about friendship, self-discovery and the power of love without labels.
 
Nominee for the 2018 Toronto International Film Festival Best Canadian Feature Film
Winner of the 2019 Göteborg Film Festival Audience Award for Best International Feature & Dragon Award for International Competition
 
Sat, 12 Oct | 2pm
GV Grand, Great World City

Tues, 15 Oct | 7.15pm
GV Suntec City

Sun, 20 Oct| 6.30pm
GV Grand, Great World City
If you're looking to watch LGBT films in Singapore, or just to enjoy festival films in an actual theatre, this is a golden opportunity.