Comics World Singapore, Absolute Comics, G&B Comics and Wonderific Comics make up this star studded line up.
If you've ever stepped into a comic book store and felt like a total noob, you're in the right place. With an eighty-year-old history of colorful (previously black and white) content and culture, it can be daunting to start your journey to geekdom! Here are a few friendly folks located in sunny Singapore that can help you out.
Comics World Singapore
Welcome to the oldest book store in Singapore, pioneered by Bill Teoh or more affectionately referred to as Uncle Bill. He started the shop in 1987, and it has been standing strong at Park Lane Shopping Mall ever since.
Uncle Bill arguably has the oldest and most varied inventory, so if you're looking for an older issue of your favorite character, your best bet will be at Comics World Singapore. If you're looking for a newly released title, Uncle Bill's got your back too – he has an up to date weekly shipment of stock.
Either way, if you're looking to low key start your comic book collection and delve into a world of heroes and villains, Comics World Singapore is the perfect early game for you.
Address: 35, Selegie Road, #B1-22, Park Lane Shopping Mall, Singapore 188307
Contact: +(65) 6339 6413
Opening hours: Monday to Saturday: 12PM – 8PM, Sunday: 1PM – 6PM.
Website: http://comicsworldsingapore.blogspot.com/
Absolute Comics
Started in 1991, Absolute Comics has expanded from carrying comic books to now include tee-shirts, hoodies, statues, action figures, and other collectibles. Now located at Plaza Singapura, it's easy to spot them from their striking logo lightboard.  If you're an older shopper, you may remember when there was a towering figure of Darth Vader beckoning to you at the entrance.
If you're looking to add a rare comic book to your already impressive arsenal, Absolute Comics has stock in the $400 range. Alternatively, you can get regular singles for $6 if you're a starter.
Besides reading comic books, you can really delve into the geek culture here as well. With a varied range of merchandise from apparels to collectibles, the option to bankai yourself to Batman levels is definitely available.
Address: 68 Orchard Road #B1-17, Plaza Singapura, Singapore 238839
Contact: +(65) 6333 3193
Opening hours: 11.00AM – 9.30PM Daily
Website: https://absolute-comics.myshopify.com/
G&B Comics
"Where superheroes gather", the company's tagline should give you an idea of the importance the store places on its community. They regularly host comic book movie nights and community events during Free Comic Book Day. Fans also get the chance to meet their favorite artist when G&B have them over for exclusive signings.
The store has warped locations a couple of times ever since they opened in 1998. If you'd like a place where fellow geeks gather, and also a reliable source to get your weekly comic book fix – head on down to Kitchener Complex.
Address: Kitchener Complex #02-38, 809 French Road, Singapore 200809
Contact: +(65) 6837 2280
Opening hours: Monday and Tuesday 12PM – 7PM, Wednesday 12PM – 9PM, Thursday to Saturday 12PM – 8PM, Sunday 12PM – 6PM.
Website: https://www.facebook.com/GnBcomic/
Silver Kris
Nestled in the heart of Marine Parade, if you navigate yourself past the iconic Marine Parade food centre you'll find yourself at Mr. Low's modest comic book shop.
Silver Kris is one of Singapore's oldest comic book shops. With a quality collection from the 70s' and 80's, you're to be hit with a wave of nostalgia. All comic books are going at 3 for $10 which is an absolute bargain at this day and age. So take a trip down memory lane to unit #01-59 and if you fail to find a comic book for yourself, you can turn to food instead!
Address: Blk 84, Marine Parade Central, #01-59
Wonderific Comics
With a wide variety of current and back issues stocked, you'll find that Wonderific Comics is equipped to meet your reading needs. They've been around for five years now and are set to continue given their steady following.
A place where community events are hosted, such as artist signings – Wonderific is located at Holland Village if you'd also like to wine and dine.
Address: 211 Holland Avenue, #03-24, Singapore 278967
Contact: +(65) 9005 0731
Opening hours: Monday – Saturday 10AM – 6PM, Sunday 12PM – 6PM.
Website: https://www.facebook.com/wonderific.comics/
Pink Ponk Comics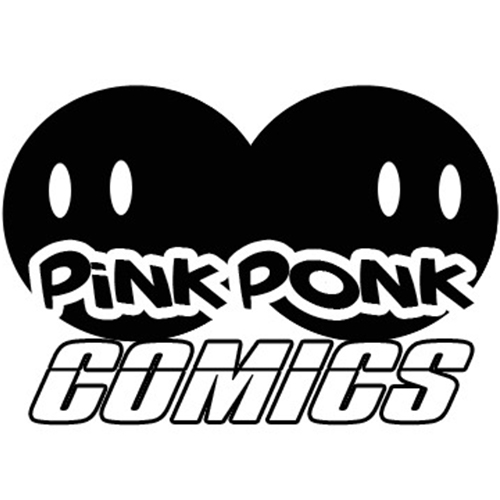 Long before settling into its current brick-and-mortar digs, Pink Ponk Comics was a staple in the Singaporean Facebook comic communities thanks to weekly auctions that offered a healthy mix of dollar-bin titles desperately needed to plug holes in collections as well as rare collector's gems of great value.
In addition to these auctions as well as now-physical shop to pick them up, Pink Ponk lives up to the old school repute of giving comic fans a place to hang out and chat.
Address: 1 Brooke Road, Katong Plaza, B1-12, Singapore 429979
Contact: pinkponkcomics@gmail.com
Opening hours: Monday – Saturday at varying hours, though 1 to 5PM is a safe bet.
Website: www.facebook.com/pinkponkcomics/
---
Whether you're a casual reader or a potential super geek, there's definitely a place for you! You could also trawl Facebook groups and online stores where fellow readers like yourself will be looking to offload their old books. If you'd just like to hang in an online space with like-minded geeks, feel free to join the ranks of the "Singapore Comics Community" on Facebook instead!